ENHANCING OUR GLOBAL INITIATIVE
Accelerating the Transition to a Renewable, More Stable, and Cost-Effective Grid
Clark Energies Grid Services
Around the world, people are adding solar to their homes to reduce energy bills, run their lives on clean power, and protect against grid power outages. Aggregated with other solar smart inverters from thousands of other homes, these technologies can also participate in grid services to reduce electric utility operating costs, improve the stability of the overall power grid, and earn cash back for homeowners.
Get paid to send your surplus renewable energy back to the grid, when electricity prices are high and the grid needs it the most.
Utilities and grid operators are rolling out grid services programs that pay homeowners for their stored solar energy when the grid needs it the most. As a result, electric utilities don't need to deliver power from expensive, polluting power plants that traditionally address peak power demand. Homeowners in return can receive hundreds – and even thousands – of dollars towards the purchase of their home battery system or as annual incentive payments for participating in the grid services programs. A more cost effective, stable, and cleaner grid; powered by renewable solar energy; and extra money and peace of mind for homeowners — it's a win-win-win.
Clark Energies works with utilities and grid operators to make it easy to enroll in these programs as they become available. The programs take different forms, with different participation periods and customer compensation opportunities – depending on region, utility and grid needs. Currently, Enphase battery owners can enroll in programs in the following locations. Select your state to learn about the specifics of each program.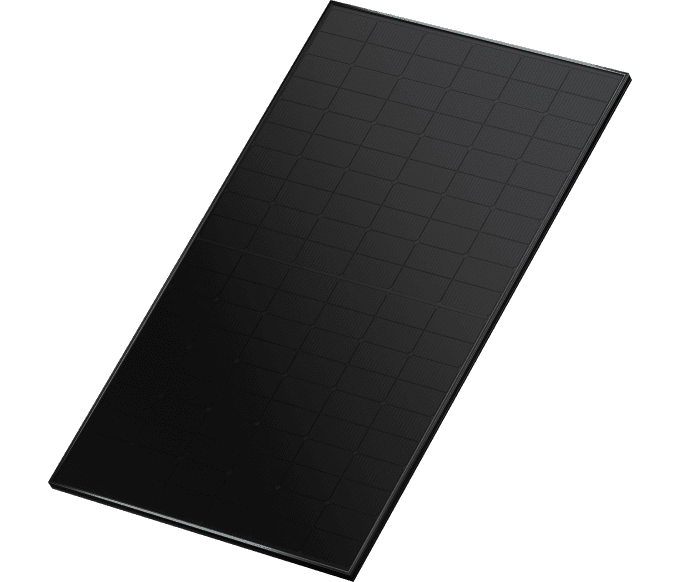 CHANGING THE WAY THE WORLD IS POWERED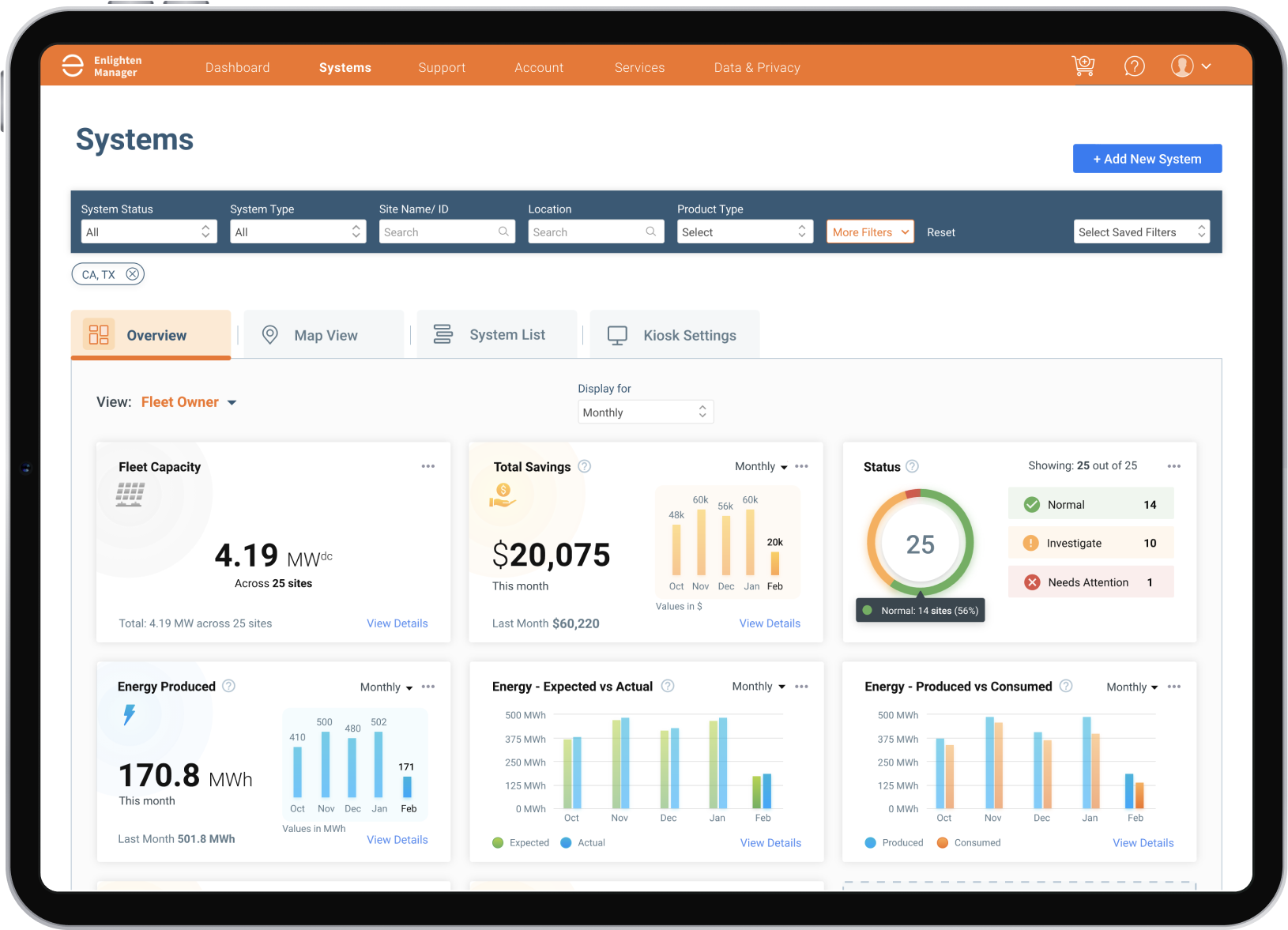 ACTIVE MONITORING
Control and track all your energy production and usage from a single app.
Keep bills low and see the savings with real-time monitoring & alerts.
View and manage all energy devices, like Home EV Chargers/Batteries.
Connect to a growing line of smart home energy devices.
YOU MONITOR YOUR SYSTEM, YOU'RE IN CONTROL!
With your smart system you'll have a easy to use app that puts you in control of your energy from battery backup to EV car charging.
See the savings and monitor the power you produce from every panel.
Keep bills low with real-time monitoring.
Weather Guard monitors storm activity and automatically maximizes home backup so you're covered in an outage.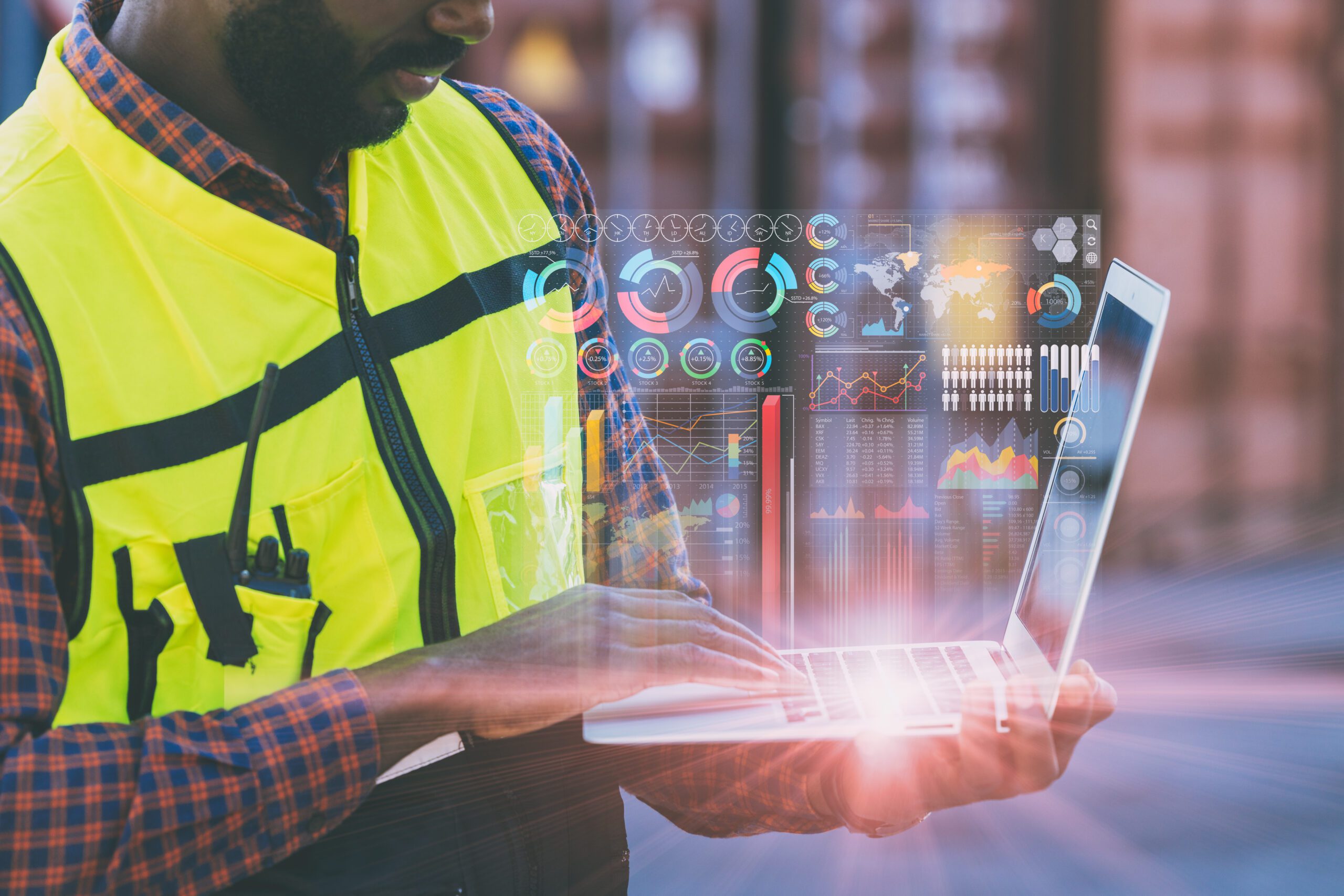 WE MONITOR YOUR SYSTEM FOR YOU!
Our monitoring technology reports component failures in real-time so that we can respond to issues quickly.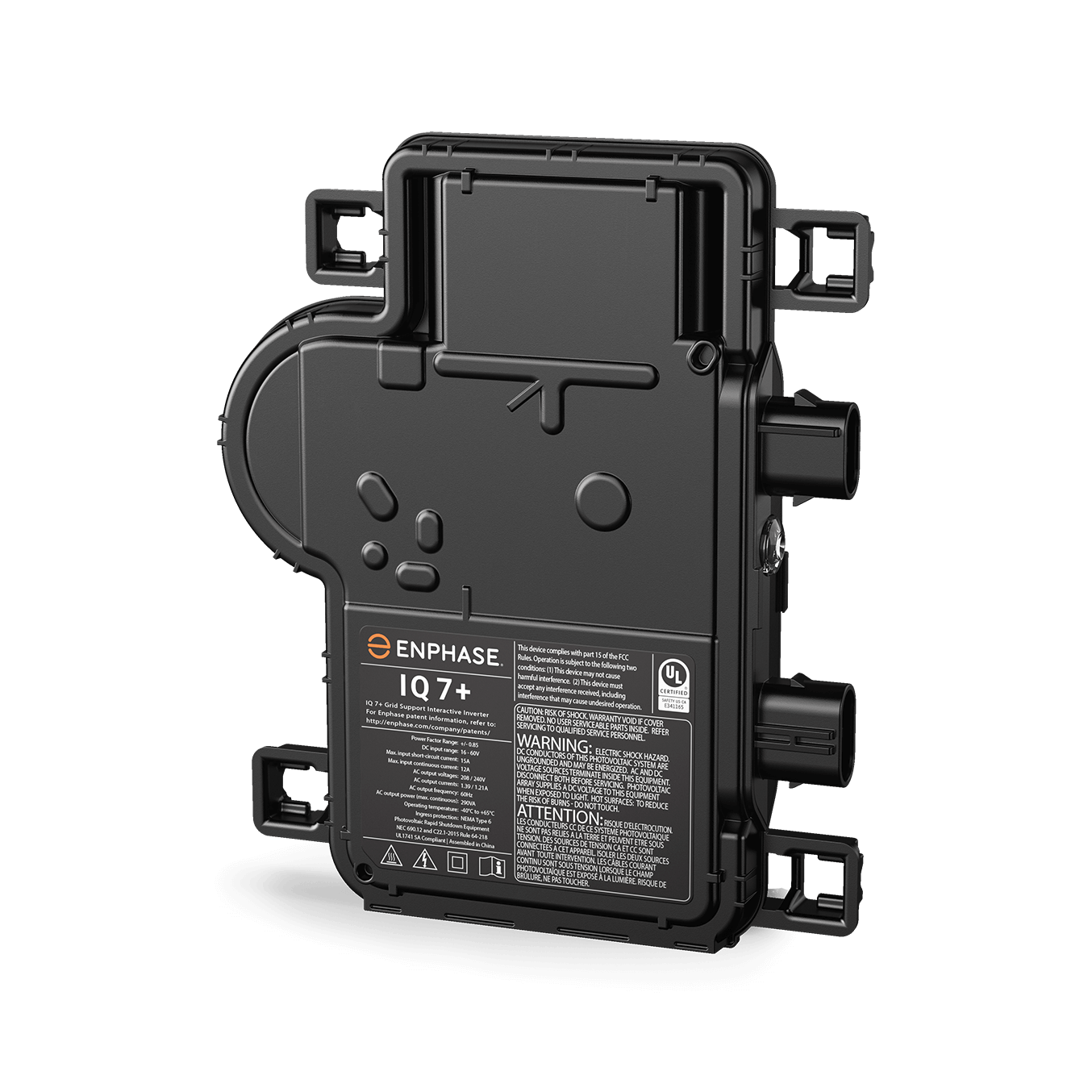 INVERTERS
We install the longest-lasting, most reliable, and highest-performing inverter solution on the market.
Set power flow configurations and limits
Set curtailment event with rapid sub-minute response time
Set operating curve settings or limited-time events

Volt-Var and Volt-Watt operating curves
Dynamic Power Factor
Frequency regulation settings
Report fleet metrics
Total DER generation
Grid Voltage measurements
Current export/import readings
BATTERIES
Charge/discharge groups at a set power for a set duration
Set battery modes (backup, maximize self- consumption, disable)
Set battery energy reserve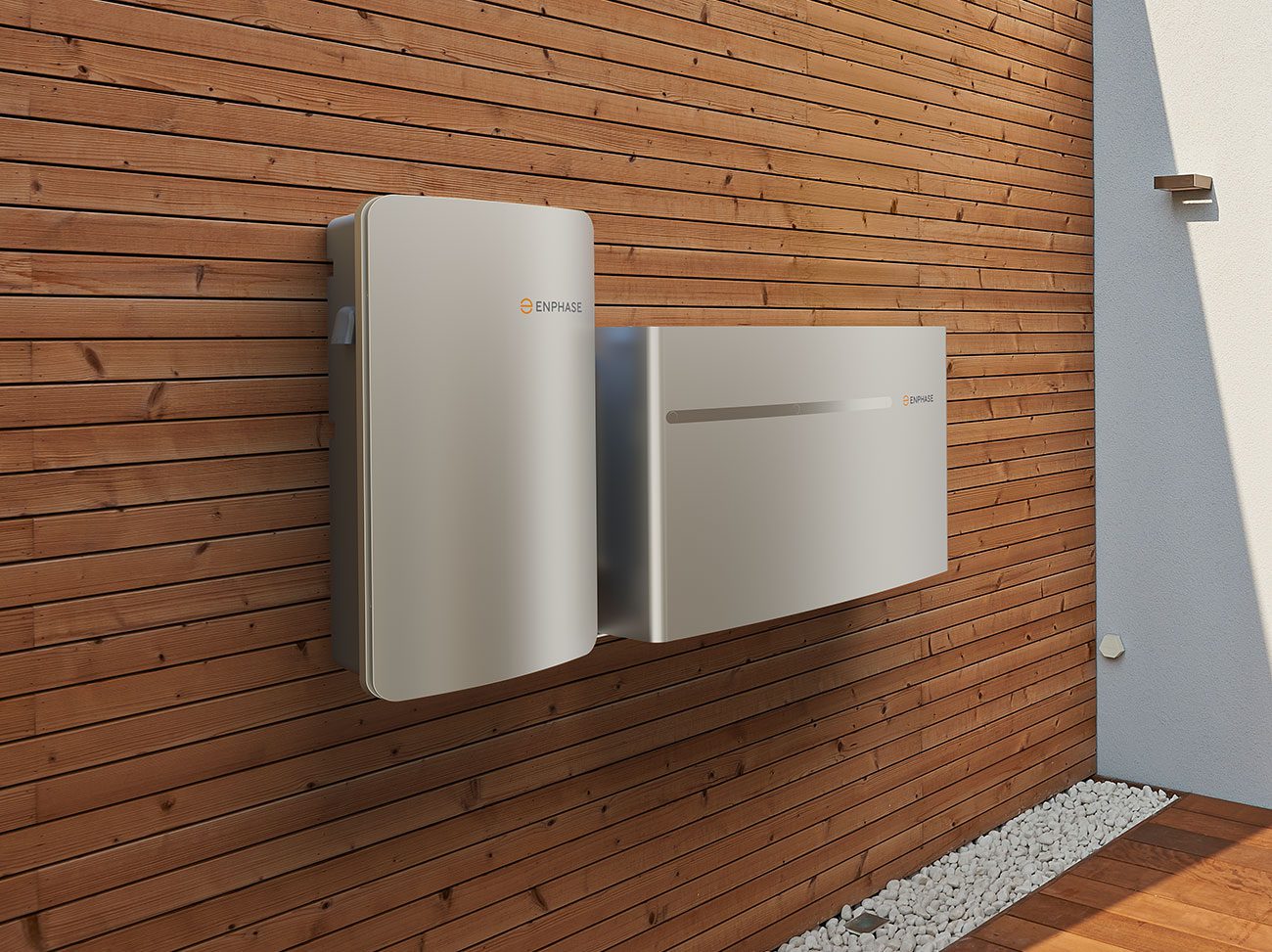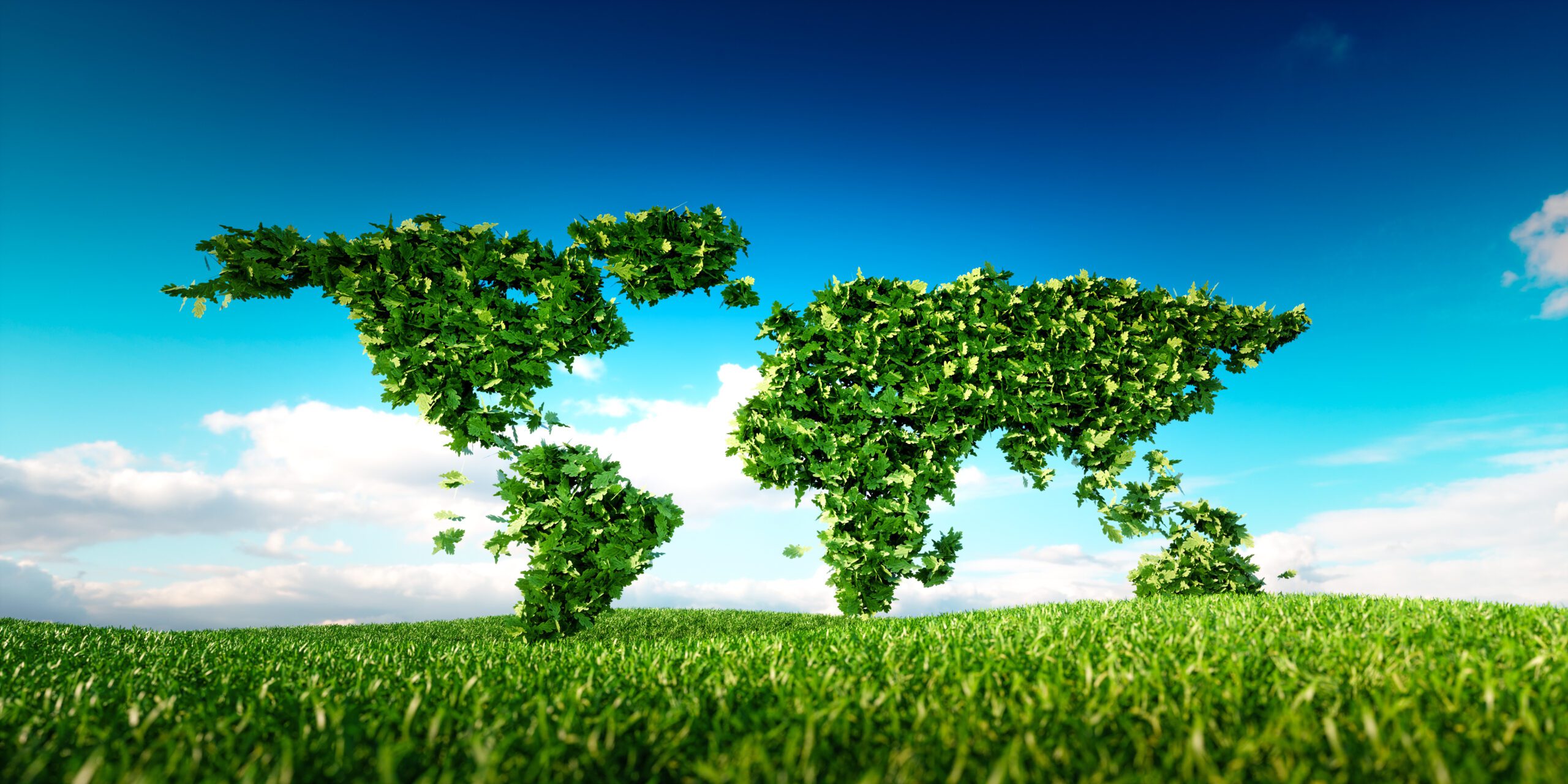 WE ARE EVERYWHERE
Powering a range of installations across all fields:
GROUND MOUNT
INDUSTRIAL ROOF TOPS
CARPORTS
SCHOOLS
GAS STATIONS
MEDICAL FACILITIES
FLOATING SYSTEMS
AGRICULTURAL ROOFTOPS

SAVE IMMEDIATELY
ONCE YOUR SOLAR SYSTEM IS INSTALLED YOU SAVE MONEY IMMEDIATELY. YOU ARE ALREADY CONTRIBUTING TO A SUSTAINABLE FUTURE.
ELIMINATE INFLATION
The cheapest and cleanest energy is unused energy. Real-time data tells you where you're using your energy and helps you find savings.