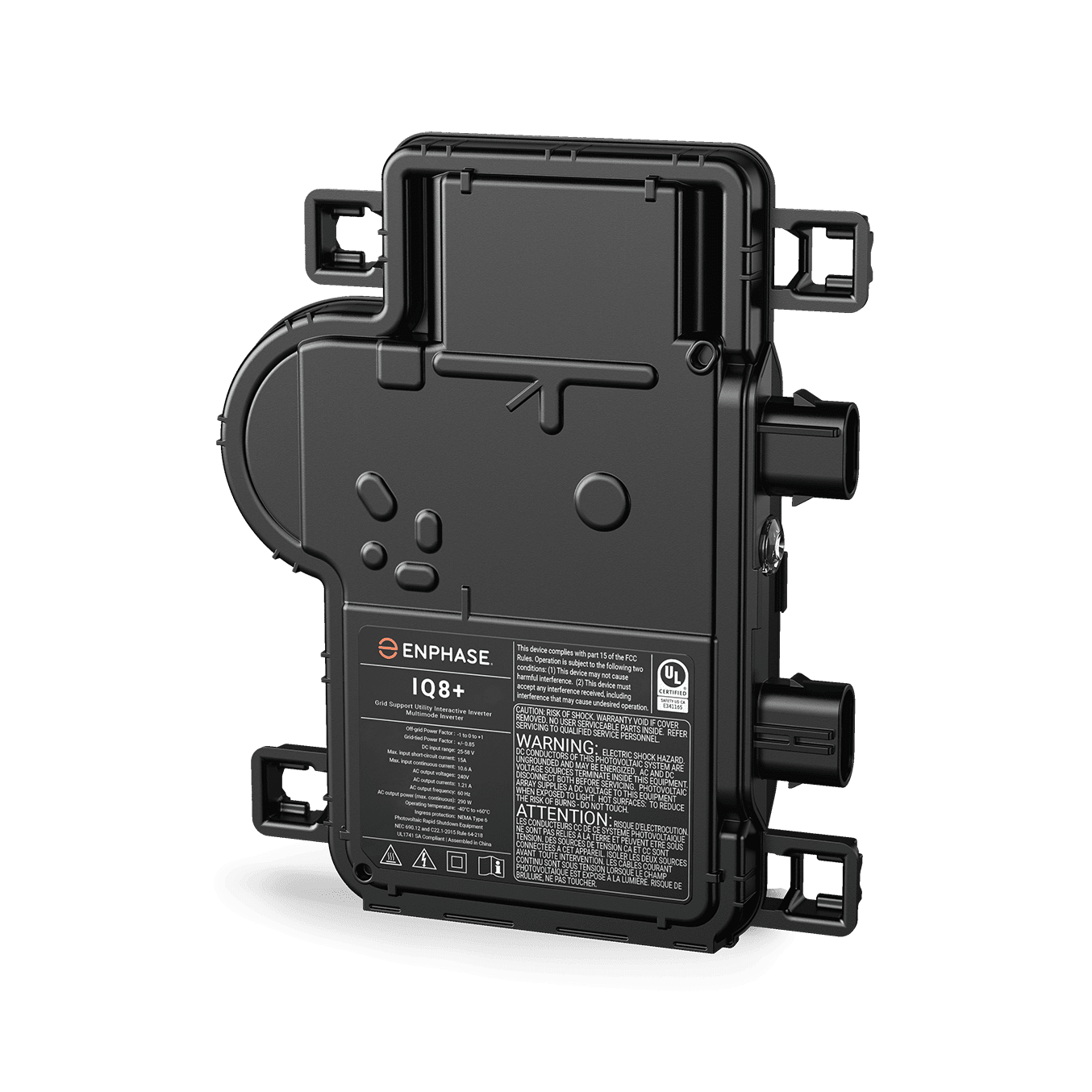 IQ8 Series Microinverters redefine reliability standards with more than one million cumulative hours of power-on testing, enabling an industry-leading limited warranty of up to 25 years.
HIGH PRODUCTIVITY AND RELIABILITY
Produce power even when the grid is down
More than one million cumulative hours of testing
Class II double-insulated enclosure
Optimized for the latest highpowered PV modules
Lightweight and compact with plug-n-play connectors
Power Line Communication (PLC) between components
MICROGRID-FORMING
Complies with the latest advanced grid support
Remote automatic updates for the latest grid requirements
Configurable to support a wide range of grid profiles
Meets CA Rule 21 (UL 1741-SA) requirements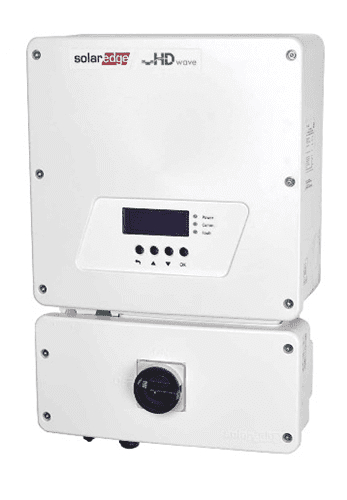 The SolarEdge single phase
inverter
with HD-Wave technology breaks the mold of traditional solar
inverters
. Because Maximum Power Point Tracking and voltage management are handled separately for each solar module by the SolarEdge power optimizer, the single phase
inverter
is only responsible for DC to AC inversion. Consequently, it is a simpler, more cost effective, more reliable solar
inverter
. The fixed string voltage ensures operation at the highest efficiency at all times independent of string length and temperature.
In addition to its functionality as a DC-optimized PV
inverter
, the single phase
inverter
also manages battery and system production, optional integration with battery, EV charging and smart energy solutions.
FEATURES
Specifically designed to work with SolarEdge power optimizers
99% weighted efficiency (33%-50% less losses than the market standard)
Small and lightweight
Up to 155% oversizing allowed
High reliability due to lower heat dissipation
Faster

 

inverter

 

commissioning using your smartphone with SolarEdge SetApp
Built-in module-level monitoring
Internet communication via Ethernet or wireless connectivity (using optional ZigBee or cellular plug-ins)


Learn about the incentives in your state

Find your system size and battery details

Get your solar cost and energy usage